Welcome back to the blog everyone. Well, as I mentioned on Twitter around a week ago, I've decided to shelve the Moneyball on Football Manager 2019 series for a while. I was still enjoying it, but I was starting to get the itch for something different – usually a sign that I'm losing interest in a save – and I was struggling to find the time to play the save, ending up playing only a couple of games per week. The Moneyball save is extremely time consuming, as so much time is spent scouting, and as a result I just wasn't able to play the game how I'd like at the moment. The save will certainly return before FM20, but for now I need something relatively quick and easy to play, with few restrictions. However, I still wanted a challenge, and something that would feel a little fresh in comparison to my recent saves on Football Manager.
As a result, I've gone back to my Football Manager home, Italy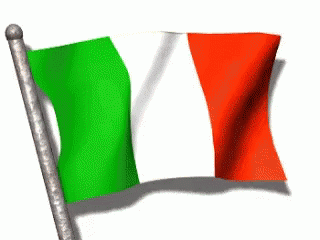 . Italy is a familiar stomping ground for many people around my age that regularly play FM, largely as a result of the importance of Serie A in the 1990's when I was a kid, and the wonderfully brilliant Gazzetta Football Italia – trust me, click that link as you read – program on Channel 4 throughout the 90's, presented by the hilarious genius that is James Richardson. I've always loved Italian football, for its history, passion, tactical intelligence, and great players. However, apart from one infuriating season with Napoli on FM16, I haven't actually played in Italy properly since my Parma save I wrote on The Dugout for FM14. Cassano and Biabiany. ❤
Here's where I'm going…
I decided I wanted to start in Serie B, to give me the challenge of having to gain promotion to Serie A first, before having to stay in Serie A and then strengthen to compete at the top level. The team I've selected is Ascoli Calcio, a team located on the Eastern side of Italy – an area I'm looking at going on holiday to – and one that has spent 5 spells in Serie A throughout its history, but has spent most of its recent history in the lower leagues of Italian football. Therefore, I've got the chance to make new history with this club, and I like that aspect of this save, rather than picking a standard fallen giant save such as Pro Vercelli.
I've only loaded Italy down to Serie C because I simply want a game that will run quickly to begin with and I do want to focus on signing players from around Italy, but as time goes on I will load more countries to expand the transfers I can make. I've hit the ground running so far and already started the Serie B league season, but I do need to go through the staff available at the club and begin to build the backroom staff that I will take with us to Serie A. Speaking of Serie A, in this save I really don't want to be in a huge rush to get to Serie A and then win it. I want a save built on developing the stability of a club, both in terms of finances and results.
Tactically, I'm also looking at adopt a different approach. Throughout the entirety of FM19, I've used a slightly tweaked version of the Vertical Tiki-Taka preset style. This has undoubtedly been effective, as can be seen in my Arsenal and Rangers saves, but now with Ascoli, I'm looking to do something a little different to keep things fresh. As I'm in Italy, a country renowned for its defensive prowess, I want to focus on using lower mentalities, and playing counter attacking football. Those of you who follow this blog know that I love defensive football anyway, so this is certainly a departure from what I've been using so far this year, but it's one that I'm going to relish.
This is the system itself, and I know for a fact that it works very well. This is because it was developed in partnership with my good friend @watadam20 whilst playing his Mallorca save. Adam had a tactical style he wanted to play with the instructions already present, but after we tweaked the formation and the roles/duties, it has helped his Mallorca side climb up the Segunda, and watching it play, I knew it was exactly the style that I wanted to use in my save.
It is designed to be strong defensively, first and foremost, with a low mentality and an extremely low block – although we do press the ball to encourage transitions. Its main focuses though are to counter attack through the wingers and the Mezzala, whilst using the Target Man – a role I've avoided on FM19 so far, but absolutely love in this system – as a wall to bounces passes off in deep positions. With a lower mentality, it can also be very effective in keeping possession against teams that want to sit back against us, but this certainly isn't the aim of the system, just a healthy by-product of the mentality, instructions and roles and duties selected. The key roles in this system are the Mezzala and the Target Man without doubt.
We're only predicted to finish 15th this season, so I'm really only focusing on securing our status in Serie B next season. Really, I think we should be more than good enough to finish in mid-table, whilst building the squad for a push towards Serie A in the next two seasons. The game certainly agrees, only giving us 100-1 odds on promotion. We have quite a lot of players on loan at our club, and many of those are the quality players, so I need to really look at whether I can keep those players, or analyse where I can find replacements for next season.
I won't be placing any restrictions on myself in terms of transfers for this save, because as I've said, I just want something easy to play for now. When I analysed my squad, I realised the weak area was central midfield, particularly the Mezzala role, which I know to be extremely important within the 4-3-3 system I'm using. As a result, I repeatedly scouted Juventus U-23 player Grigoris Kastanos and my scouts loved him, rating him at 82 with 9 pros and only 1 con. As a result, Kastanos was signed for £350k and will be our starting Mezzala. He's rated by my scouts as having Serie A potential, so he could well be a core player for us over the next several years.
Early games are progressing well. We've played two games in Serie B, one a 1-1 draw against 2nd predicted Verona – which we led until a Balkovec free kick robbed us of a deserved win – and the other a 1-0 win away at Venezia. These are very good early signs that we can certainly achieve safety comfortably, and we'll see how high up the table we can go. I still haven't quite decided how I'm going to update this save, whether I'll look for topics to discuss like my Arsenal save, or whether I'll go with standard save updates, much like my Moneyball save.
Either way, until the next edition of this save, thank you so much for reading and supporting this blog. As always, should you have any questions about this save, or FM19 in general, please feel free to ask in the comments section, or contact me via Twitter (@JLAspey). Thank you again, and I hope you've enjoyed reading. I'll be back as soon as I can with the next update. Thank you again for reading. FORZA ASCOLI!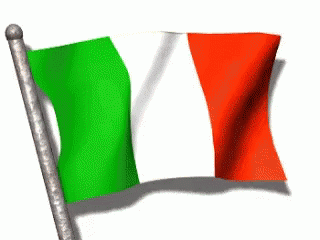 .