Finally, it's here. After much faffing about and inability to actually play Football Manager, I'm finally back writing and able to begin my series on FM20. Man, this feels good just writing. Before I get into my save concept for this year and what I'll be doing, I first need to apologise for the lack of content for FM19. This was not by design, but due to technical issues – that are still unfortunately ongoing – I have really been unable to play the game much. However at the moment these issues appear to have subsided somewhat – so it's time to begin. Before you do, click here. Keep it on repeat as you read through.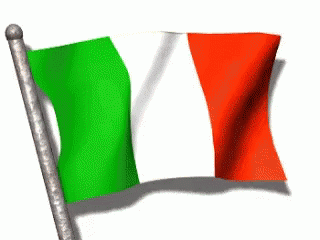 So, as the astute amongst you will have realised, I'm going to Italy, and I'm going to be playing as Juventus – thanks to the name fix that allows me to actually play as Juve, and not Zebre, or whatever. This is a little bit of a departure from the usual idea of Football Manager, starting with what is already the top club in Italy – and has been for pretty much the whole decade – but there's a reason to what I'm doing. First of all, one of the reasons I've picked Juve is that despite now being a Torino fan, as a kid Juve were always the team – along with Inter because of Ronaldo – that I looked forward to watching on Gazzetta, and I've always had an emotional attachment to them. Furthermore, they also appointed a new manager this summer in Maurizio Sarri, and I wanted to play as a team that had a vacancy this summer, as if me in game – with a consistent history of success – was looking for a new team. Therefore, in my mind a top club such as Juve made sense.
I'm going to play the game in a way that is a departure from how I've always played the game, but is founded in realism, and also extends with what many around the FM scene have begun to do in their own saves, to differing levels. Basically, I'm going to be playing as a Head Coach, effectively the modern role that we still call a 'Manager'. As a result, I've adapted the responsibilities of the club, leaving my manager with basically only control over tactics, squad selection and training. Of course, I can have some say over other aspects of the club, but much like a modern manager, this isn't really my job, and apart from asking the scouting team – which is run entirely by the Director of Football – to look at a particular player, I won't be interfering at all. Here are the current responsibilities I have.
One of the key reasons behind the appointment of Maurizio Sarri at Juve this season has been a desire by those running the Bianconeri to develop the style of play. Whilst Allegri was consistently successful at Juve, I don't think you would ever say that they played 'beautiful football'. I'm playing the game realistically, and this is clearly something that I'm going to be focusing on moving forward. I'm certainly going to have to, since it's one of the club's expectations of me as manager. What is going to be interesting, is that there are some expectations that I no longer have any control over, such as signing U-20 players, and players based on Italy. Anyway, back onto developing the style pf play and playing attractive football. Whilst Sarri was appointed most likely to install the much vaunted Sarri-ball, that's not what I'm going to be bringing to Allianz Stadium. What I'm going to be installing with Ronaldo, Dybala et al. is highly inspired by Julian Nagelsmann.
Yes it's Strikerless – @MerryGuido was chuffed by this – but don't let that fool you, it's a 3-5-2. The reason I've pulled the strikers back to the AM strata is that much like Julian Nagelsmann, I want my strikers to be much more involved in the build up than strikers usually are in Football Manager, and I also want them to lead the pressing game, that's going to be frantic to say the least. This is going to be aggressive, but beautiful football, and so far the system is providing just that – although I would like it if the game would let my strikers score more one on ones.
The Back 3 has a standard setup. I'm using the Libero from the CD position for the first time, and although it's perhaps not as expansive as I'd like – perhaps moving it to 'attack' duty soon will be the answer, our build up play from the back is fantastic with all the options that we have to play out. Usually I'd be playing a DM in this system, but I need to provide space for the Libero to move into, so he's moved up to CM and is now on a support duty as I need bodies supporting the strikers. The Box to Box does his standard job, and the Mezzala floats into the spaces moving wider. All in all, that along with the wing backs, should provide excellent support for the front two, which I intend to be Ronaldo and Dybala through the season. In reality, they should absolutely clean up Serie A.
I've used the in-game editor to make Juventus look more like themselves in game, and what you can see above is the result. I must say that as soon as we begin Season Two of this save, Juve will return to their standard vertical stripes – Juve not in stripes just looks wrong.
This is the man that will have a massive impact over how successful we are as a football club over the next several years, my Director of Football, Fabio Paratici. He's a very skilled DoF and has very high stats in game, which bodes well for us moving forward, with him having excellent ratings for Judging Player Ability and Potential, as well as Negotiating – which he'll be doing with player contracts. So far he's made a few deals, which so far I'm fairly happy with. If he was making these deals in reality, I certainly wouldn't be storming into his office to complain. I haven't given the scouting team any guidance whatsoever when it comes to transfers.
As I said above, I have no control whatsoever, all I can do is set transfer targets that I then want them to sign for me, and ask them to scout players for me. I want this to be realistic, so for the rest of this save I won't really be going beyond that. I reason the setting transfer targets aspect as me directly asking the DoF to sign a player for me. This will be used extremely rarely.
So far these are the outgoing deals that he has made. Both men are transfer listed as the game begins, so he moved quickly to loan them out, with Cuadrado going to Lazio – annoyingly I would have likely used him at RWB – and Costa going out on loan to Man City to reunite with Pep. He has however made one incoming transfer that I didn't request, and didn't know about. It's a move I would never ever have made if I was controlling the transfers and finances of the club, but despite that I'm still pretty happy with it.
For £25m (I will be switching to Euros for next update), in comes 30 year old Toby Alderweireld from Spurs. This helps me out massively at the back, as my previous choices were Bonucci, De Ligt (obviously both starters), Rugani and Demiral. Chiellini is still at the club, but will be out for several months with damaged cruciate ligaments. Therefore, with the team playing a Back 3, it makes sense to bring in another centre back. Good work from the AI! As you can see, Alderweireld should work very well in our system, with good passing ability, composure on the ball to play out from the back, as well as good stats for the standard defending attributes. So far I've been happy with Alderweireld's performances, playing on the left side of the Back 3. If this transfer is an example of what I can be expecting moving forward, then things should go very well for the Bianconeri.
So far, things are going well as we sit top of Serie A two games in, with a 2-0 win over Verona and a 4-1 victory over Parma leaving us top on goal difference. We've ended the transfer window well, my main worry of Liverpool being after Dybala now gone. From here, it's now my job to coach the team through the season and use what Fabio Paratici has given me. This is a save concept I'm really enjoying, and I hope it will allow me to delve deeply into tactics like I used to, and really develop a unique brand of football. So far we're playing some lovely, but aggressive football, pressing high consistently.
Either way that brings the opening post of this new Juventus save to a close. As always, if you have any questions then please don't hesitate to ask in the comments section of this blog, or via my Twitter (@JLAspey). Thank you very much for reading, and I'll be back soon.
#Forza Juve!