Right, we've reached the midway point of the first season of this save, so it's time to update on how we're getting on so far with Juventus. In case you missed the first update of this save, here is a link to it. The basic premise of the save is that I'm playing as a modern 'Manager', effectively a Head Coach. I don't have control over the transfers aspect of the club, but I do control the first team squad, training and tactics. Usually I'd start off with a lower club, but I reasoned that playing the game realistically after years of success on FM, it made sense to start with a top club. It's fantastic to finally be back writing about Football Manager, and again before you begin reading, click here. Keep it on repeat as you read through.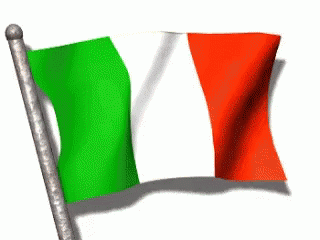 But anyway, how are things going so far? Well, as you can see to the left, very well indeed. At the mid-season break we sit top of Serie A by ten points from second placed Roma. Realistically I should be top of Serie A as Juventus are the best team in the league, but in comparison, Juve are joint top with Inter in real life on 42 points. We've been absolutely dominant so far, only dropping two points all season so far, a draw with 3rd placed Napoli. I thought that like real life, Conte's Inter would be the closest challengers to us, but they've been utterly dreadful all season and sit 14th in the table only 6 points above the relegation spots. I won't lie, if Conte gets sacked I'll be extremely tempted to take over at the Nerazzuri.
You can see our sheer dominance from our goal difference of +33, 12 more than Roma in second place. We've followed my usual pattern with Football Manager by being 1st in goals conceded with only 9, but we've also been great going forward too, with 42 goals scored. You can see from this image how consistently good we've been through the season thus far.
To say we've been dominant in Serie A this season would be a ridiculous understatement. In the Champions League, we've come through our group fairly easily, ending top. Our reward for that however has been a first knockout round tie with Bayern Munich, something I'm not entirely chuffed about. They wouldn't have been my first choice. The main reason Juventus signed Ronaldo and moved on from the Allegri era was to win the Champions League, so really this is something I have to be aiming for. With the gap I have in the league, I can at least prioritise Europe for a while. We did also win the Supercoppa, defeating Lazio on penalties.
So far things have progressed very well tactically. After a lot of procrastination and pointless chopping and changing, I stuck with the 3-5-2-0 – tweaked from the first update – and so far it's proved very successful. It creates a bucketload of 1v1's – which this match engine hates – but I've looked at toning that down recently to create more varied chances, which will lead to more goals. It feels somewhat odd that I feel like I'm being penalised for creating a system that gets my players through on goal so often, but this is the current match engine we're working with. In this match vs. Milan, the score was 0-0 88 minutes in. 7 CCC's, most of which were to Ronaldo and Dybala. However, the board are very happy with the style of play – again something that the Juventus board has been looking for in real life – as have the fans as you can see below. The fans are correct as well, with pressing being the absolute foundation of our entire style, which is a very aggressive counterpress.
The next step will be the interesting thing. Our squad seems very solid and well rounded and fits my system well, but in places it is ageing. Having never played this way before, I don't know whether the AI will take my current system into account when making signings, or not. I asked my followers on Twitter where they would upgrade the squad, and many said Wing Back, and I'd have to agree. I'm playing Matuidi at LWB through a lack of depth – he has been great there though – and I'd really like either a top RWB or a LWB to compete with Alex Sandro. Our 'strikers' are also ageing, with Ronaldo, Mandzukic, and Higuain being on the older side. The squad needs injecting with some youth, and I wonder if that's what Paratici will do. We only have a £5m budget left, so I can't see him making any moves moving forward. The club is also £50m in the red right now, so I'd hope the club gets that sorted.
Paratici's key choices this season.
He does have some important decisions to make though. Above are the top players at the club approaching the end of their contracts. Ideally if it was me, I'd keep Cuadrado and Matuidi, but that's not the way this save is being played. Cuadrado is currently out on loan at Lazio, and he's doing ok, but that's it.
In terms of incoming transfers, he's suggested some very interesting names – Pellegrini, Milinkovic-Savic and Donnarumma would interest me most – but again, none of these transfers are players that really help me in terms of the club's needs. I'll see how the next couple of windows go before I look at perhaps taking slightly more control. He has however been linked with signing Brazilian forward Luan, which would be very interesting. As usual, all the top clubs are also after Dybala. If he does sell our little Argentinian genius, I hope he gets plenty back for him.
Either way, our focus now for the rest of the season is to push on, win another Scudetto and push as far as we can in Europe. Right now, things are going extremely well. I'll likely update at the end of the season now, the only reason I would update again would be if there had been a large amount of transfers made in the winter window. I'll say again though, if Inter sack Conte I'm going to be very tempted to take over, with the club doing so poorly in the league. Either way, until then thank you very much for reading as always, if you have any questions then please don't hesitate to ask in the comments section of this blog, or via my Twitter (@JLAspey). Thank you very much once again for reading.
#Forza Juve!