Yes, I am back on Football Manager, finally. After my much documented (if you follow me on Twitter (@JLAspey) technical problems with my laptop I have eventually been able to afford a new laptop – thanks to all who helped me pick one – and given our current existence of lockdown and me working from home as a teacher, I've had plenty of time to get back into FM20. Despite that, it doesn't necessarily mean it's been easy, but more on that later. Before I continue, I do want to plug "The Italian Job", a new Twitch series I'm doing with my good friends @watadam20 and @turntostone_ as we manage in Italy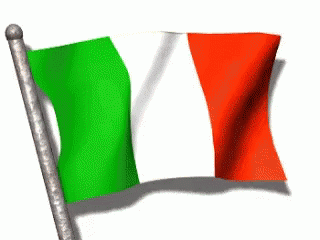 *insert Gazzetta theme*. I'm managing Sampdoria, and keep up with my Twitter for more info about when we'll stream etc.
Anyway, back to my exploits since returning to FM20. My save is with Torpedo Zhodino in Belarus, a mid-table Highest League team, most noteable for being owned by BelAZ, the industrial company that employs around 1/6th of the population of Zhodino or Žodzina. Thus far, I don't have much to report from the game itself, apart from some guidance about what to do if you find things difficult in a game.
Starting off, I wanted to go with a 4-1-3-2, but after drawing against the Reserves, I decided to go 4-3-3 against Dinamo Brest in the Belarussian Cup, and was soundly beaten. In the second leg we then went with a strikerless 4-1-2-3-0 and again, were soundly beaten. In my mind I was doing what I had always done on FM, but it just wasn't working. Now remember it has been a considerable time since I was last able to play FM regularly and right now I will say without any shame that I feel noticeably worse at the game. As a result I was in a position I've not been in that often, but I know people are regularly in with FM – they feel stuck. After a poor result in the first proper league fixture, I knew it was time to change – so what to do?
As a result, I did what I always tell others to do – went back to basics. My problem wasn't with my role choices or the duties that I was applying to those roles – that's the kind of thing I know I can always do on FM – what was the issue was my team instructions. Therefore my option was to go basic. As you can see on the left, that meant a fairly standard 4-4-2. With a mid-table team in the Belarussian league, I don't have a large amount of quality – Khachaturyan in central mid being our best player – so therefore 4-4-2 – with it's focus on pairings and evenly covering the pitch – was in hindsight a good option. Remember, I said that I felt it was my instruction selection that was the issue, not roles and duties, so for now I've gone with a basic wing play instruction as provided by SI, and it has had a dramatic impact on our form.
See if you can spot where the tactical change was…
As a result of the change we've gone on a run of four games unbeaten and that's moved us from being unable to beat lower league teams in pre-season (and our own Reserves), to now being 2nd in the League, and playing a sryle of football that is quite reminiscent of Leicester during their famous title winning season, sitting slightly deeper, and hitting teams on the counter with direct football down the flanks. Moving forward I will plan to adapt things tactically, but at the beginning of a save where things haven't gone very well, the save has stabilised, and it's allowed me to be able to plan for the future.
Valeriy Gorbachik scores against Slutsk, one of our front two who has benefitted from the move to 4-4-2.
Right now, we're 2nd in the League after a few games, and we've beaten BATE – something that seemed ridiculous only a few games ago – so I'll take it. I plan to flesh out this save in my next update, with a bit more of a vision about what I want from the club, and how we're going to move forward. For this first post since my return, I really wanted to share some simple guidance about what to do if you're struggling – take things back to basics. I may not be half as good at FM as I feel I used to be, but this is guidance that is applicable to everyone playing Football Manager at any skill level.
This ends my first post back on FM. Firstly I just want to say thank you to all the FM content creators who have been so supportive since I've been able to be back writing, and anyone who has read or supported me and this blog since I began writing about FM back on The Dugout years ago. As always if you have any questions or comments, please feel free to leave them in the comments section, or contact me via Twitter (@JLAspey). Thank you once again.